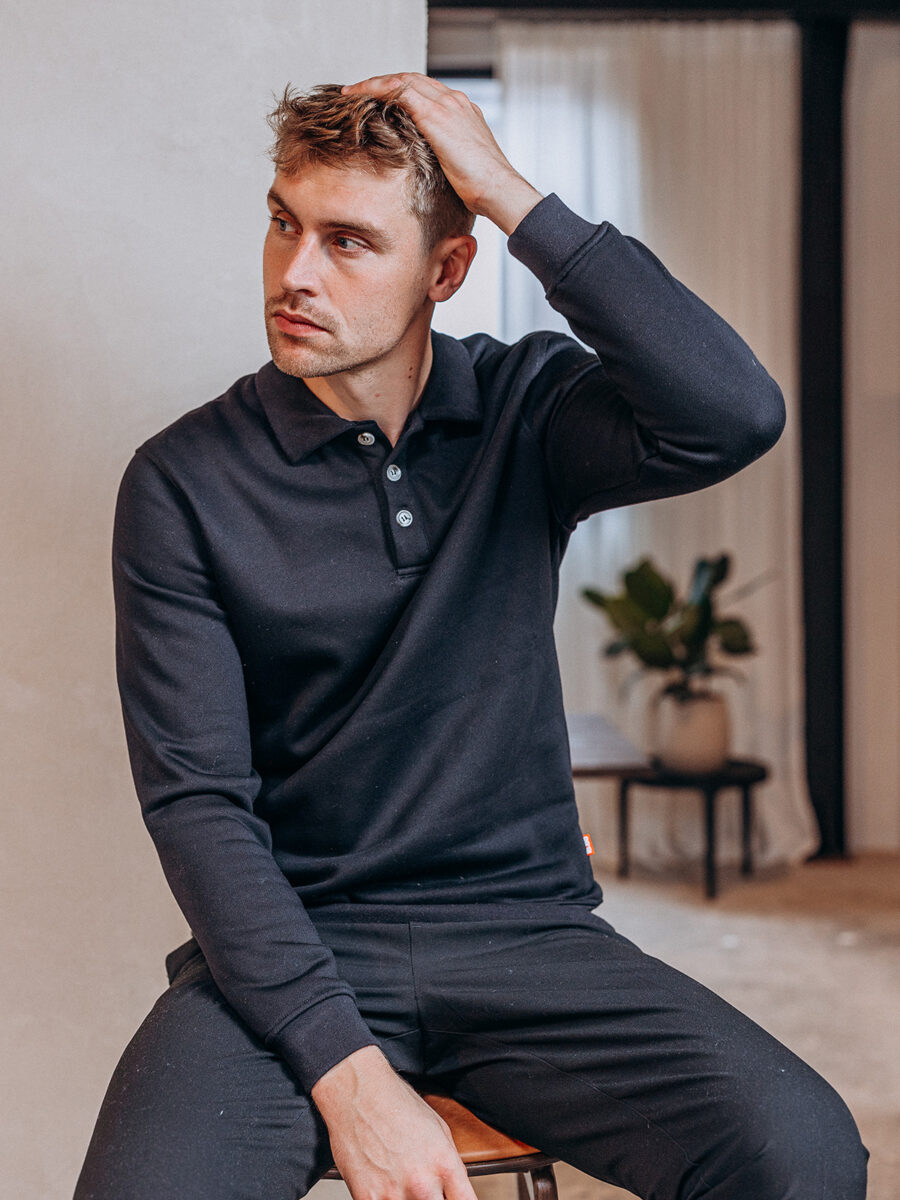 Black Polo Sweater
If your size is out of stock you can sign up for the waiting list and we will notify you when this size is back in stock. Just click on the size to sign up.
Also available in another color:
Discover comfort and style united in the Black Polo Sweater, your new essential for an elegant Winter look. Get yours now.
Jelle's height is 1.90m and he is wearing size Large.
56% Cotton 54% Polyester.
Length
KG
Size
165cm - 180cm             <70kg             XS
175cm - 185cm          75-80kg             S
180cm - 190cm          80-90kg             M
185cm - 195cm          85-95kg             L
190cm - 200cm        90-100kg            XL
More than 53,000 satisfied customers!
Delivery in 1-2 days in the Netherlands.
Free shipping on orders over €50.
Secure payment with iDEAL, Klarna, Paypal, etc.